The last jib crane leaves the EPR construction site!
Publish on 06/10/2016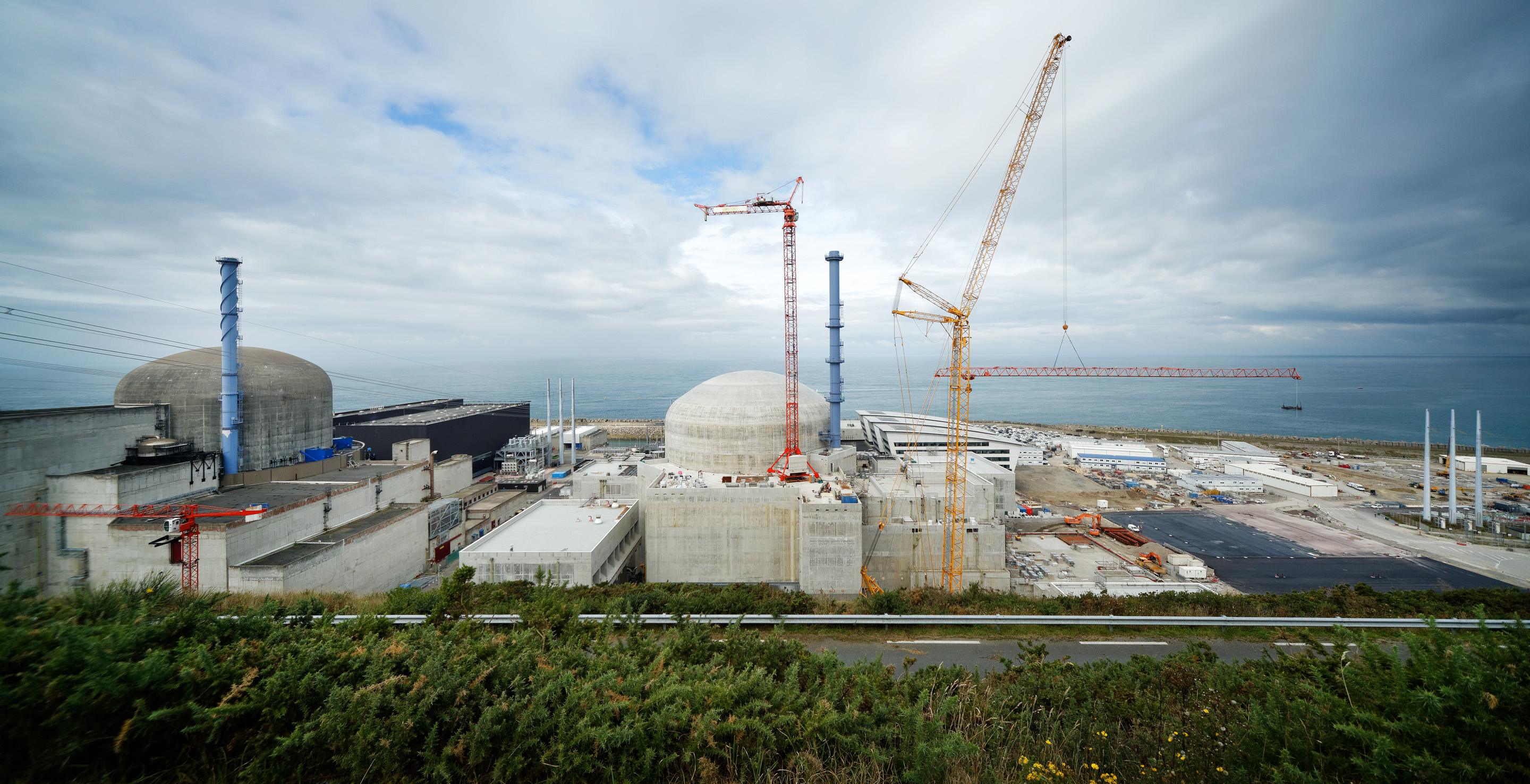 Since the 20th of September, work teams from Bouygues Travaux Public, Bouygues Matériel, Manitowoc and Sarens have been dismantling the G'37 tower crane. Using a mobile crane, the different sections (jib, counter-jib, etc.) are gradually being removed. Standing nearly 106 metres high, this queen of cranes, the last to leave the EPR construction site, will have totally vanished in the next few days.
Installed by Bouygues, its main purpose was to mobilize the materials required for the construction of buildings on the nuclear island. A symbol of the way in which resources have been pooled throughout the project, the G'37 crane has also lifted equipment for other companies.
It was also the first jib crane to be installed at Flamanville 3. Since its installation in 2007, it was first placed between the south diesel building and the fuel building. It was then moved to the current location of the ventilation stack, where it stood until May 2014. It ended its EPR career on the roof the fuel building.
The dismantling of this crane marks the beginning of a new phase in the EPR project: the site is looking less and less like a construction site and more and more like a nuclear power plant.
Did you know?
Since 2007, the number of jib cranes has multiplied with as many as 23 of them installed on the site at the same time. Since the start of the project, the EPR construction site has been home to more than 42 jib cranes.