Offer details
V.I.E - Assistant Project Manager (Offer VIE207327) F/H (2023-91505)
Posted on 17/11/2023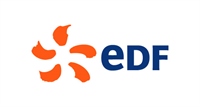 Main characteristics of the job offer
Contract type:

International Volunteer Programme

Level of education:

Master, DEA, DESS

Experience:

Beginner

Specializations:

Civil Engineering/Building and Public Works (BPW)

Country / Region:

Laos

City:

Gnommalath
Description of the offer
Company: Nam Theun 2 Power Company Limited, Laos
The Nam Theun 2 hydropower plant is managed by a consortium,the Nam Theun 2 Power Company (NTPC), in which EDF holds a 40% stake.
The Thai company Electricity Generating Public Company Limited (EGCO) holds 35% and Lao Holding State Enterprise (LHSE) holds 25%.
1- (70%) Assistant Project Manager Civil Engineering and PMO
- The candidate will support the Project Manager for the remedy work of the discharge canal (namely Downstream channel) tunnel of the Nam Theun 2 hydroelectric plant.
- He/she will be responsible with other Civil Engineering engineers for supervising/commenting on the documentation relating to the preparation and completion of the site work.
- He/she will participate in supporting the Project Manager in piloting the Civil engineers team, organization/assignment of work tasks, assistance in resolving technical problems, support in the implementation of "quality" procedures in the remedy work.
- All these activities will require strong leadership and coordination between the local Nam Theun 2 team and local/international business representatives.
- The candidate must ensure, with the help of the Project Manager and his team, that performance and quality objectives are respected throughout the preparation phases and on-site work.
- He/she will have to manage the implementation and monitoring of the overall work schedule.
- He/she will have to set up and manage budgetary monitoring as well as a weekly report on the project.
- During his/her mission, he/she will report to the Project Manager.
2- (30%) Assistant Project Manager "Carbon footprint reduction"
- Support the process of "carbon footprint reduction", climate change and biodiversity initiatives in operational activities.
- Consolidate and improve the company's carbon footprint.
- Manage and lead the carbon emissions reduction plan in the short and long term.
- Create an awareness program for the involvement of Nam Theun 2 staff and its subcontractors.
- Monitor methods, local policies, benchmarking with other companies, shareholder strategies, etc. on the subjects of climate change and be able to make proposals for transposition into the Nam Theun 2 organization.
- Ensure the link between energy production activities and the reforestation program to ensure durable success.
Start of mission:1st March 2024
Duration: 18 months
Desired profile
- Engineering degree (or master degree) specialized in Civil engineering or general engineering field.
- Knowledge / practical experience in the field of Civil Engineering.
- Knowledge / practical experience in project management (PMO).
- Rigorous and disciplined approach to project management.
- Strong goal orientation/focus.
- Strong communication skills, ability to organize and motivate.
- Knowledge/experience in establishing a Carbon balance sheet.
- Ability to adapt/question oneself in a very challenging intercultural context.
- Ability to be proactive.
- Ability to formalize feedback and milestones.
- The working language is English.