Offer details
Power Scheduler F/H (2023-86172)
Posted on 01/09/2023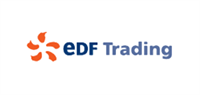 Main characteristics of the job offer
Contract type:

Permanent contract

Level of education:

Master, DEA, DESS

Experience:

Beginner

Specializations:

Electricity

Country / Region:

United Kingdom

City:

sw1e5jl
Description of the offer
Department
Power Operations
Position purpose
Power Schedulers provide the interface between the short term power traders and Grid Operators. Each physical trader will act on the market in accordance with a view on the OTC, capacity market and power exchanges. Power Schedulers ensure that the physical positions of EDF Trading matches the trader's strategy at the European level, to ensure no value is lost.
Main responsibilities
Manage short term physical electricity position in European markets through;
The submission of bids/requests for the purchase of export/import transmission rights.
The nomination of positions within countries with our trading counterparts.
The nomination of border flows to the respective Grids.
Ensuring that the positions displayed in our bespoke scheduling systems reflect the reality of the trading desks' activity on the market in terms of trades being captured and export/import transmissions being correctly represented.
Understand the requirements of each Grid Operator in terms of nomination format and deadlines for the various nomination types.
React quickly to information from Grid Operators to avoid or minimise the impact of costly "imbalances".
Train new schedulers to perform the above tasks when necessary.
This list is not exhaustive and may include other tasks assigned by the manager.
Experience required/technical requirements
Graduate qualification in an analytical discipline (finance/science/engineering/maths)
Strong quantitative and analytical skills
Some experience of Scheduling or as an operator in the Energy market, preferred
Fluency in English and at least one other European language is preferred (CEE languages as preference)
Experience of VBA or other programming skills is useful

Hours of work:
24/7 Shift Rota
Desired profile
Person specification
Decisive and able to use own initiative in dealing with operational problems
Disciplined and able to work under pressure
Strong attention to detail
Tactful when communicating with external companies
Strong organisational and numerical skills
Motivated to work hard and succeed in the company
Team player
Demonstrates integrity