Offer details
PV Modules Procurement Manager F/H (2023-80619)
Posted on 17/05/2023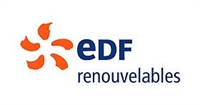 Main characteristics of the job offer
Contrat type:

permanent_contract

Level of education:

Master, DEA, DESS

Experience:

5 - 10 years

Specializations:

Purchase

Country / Region:

France / Ile-de-France

Department:

Hauts-de-Seine (92)

City:

La Défense
Description of the offer
Reporting to the Head of Solar & Storage Procurement, the PV Modules Procurement Manager will :
Manage the procurement of PV Modules for PV projects within EDF Renouvelables Group (France and International) from greenfield development to secured phase.

Be responsible for developing, maintaining the supplier relationship, qualification and market watch.

Provide direct support to the international Procurement network by sharing market/supplier information update, procurement tools, recommendations, advising the network in the application of governance processes, in alignment with the EDF Group policies.

- Manage procurement process for projects:
You will participate to PV Project development by managing procurement for PV Modules in compliance with the Group Purchasing process and policy, ensuring that it contributes to the objectives of optimizing costs and deadlines while respecting the requirements and constraints of the projects:
Participate to the Kick Off Meeting & define the specific project need regarding PV Modules procurement
Define procurement strategy
Prepare bid submission
Lead competitive RFQ/RFI processes,
Coordinate suppliers assessment and selection
Manage contracting process,
Participate to return of experience
Contribute to amendment implementation and claims settlement.

You may be involved in projects at different phases: due diligence for acquisition, bid/ auction preparation, development phase, construction phase.
- Select and secure the panel of products and suppliers for the Group:
You will:
Source and qualify products / suppliers, including factory auditsBenchmark and perform market intelligence (economic, technological and competitive), by reading report news, having supplier meetings, participating to exhibition and issuing publication and market watch.
Develop and maintain supplier relationship by following-up key supplier(s) and coordinating the relationship at Group level, conducting bi-annual assessments of suppliers through business review meetings that analyze the supplier's financial, technical and commercial strength, along with competitive advantages in the market; maintain pricing roadmaps,

- Pilot and coordinate procurement within the Group
You will:
Act as a Procurement Ambassador with a mission of "marketing purchases" to guarantee a homogeneous practice of the profession and carry the supplier relationship with one voice,
Participate and animate procurement reviews with the international Procurement network
Manage operational or strategic procurement within your scope

Your scope of intervention is worldwide. Travels to the Group's suppliers and subsidiaries are to be expected.
Desired profile
Education and Experience :

The candidate should have a Master's degree in Procurement or Business management, or engineering with procurement specialty or equivalent and minimum 5 years in procurement
Softskills :

- Interpersonal:
Leadership and corporate mindset: share the Industry and Procurement vision among the project stakeholders
Flexibility to interact within multicultural environments, with people coming from various levels of the Business environment (project sponsors, managers, project teams, executives…)
Thriving on team work: able to adapt behaviour and attitude towards teammates, able to work as a team even in remote/virtual conditions
Ability to work in high stress situations (on strategic projects, internally or with external stakeholders)

- Technical:
Networking and communication skills: ability to set up, coordinate and mentor project teams
Knowledge of public procurement process (i.e. European Directive 2014/17) is a plus
Ability to summarize: facilitate projects decision-making process through a pragmatic and practical approach
Ability to teach concepts and transfer knowledge to project teams

- Professional:
Ability to adapt and prioritize tasks and workloads in accordance with project operational constraints
Persuasive power and influence : manage stakeholders expectations by tailoring presentations, communications and speech
Thoroughness and organizational skills: good assessment capabilities, able to suggest improvements for activities involving itself and others

IT skills : Advanced experience with Microsoft Office Suite, with emphasis on MS Excel and MS PowerPoint.

Languages : French, fluent English (capacity to negotiate, TOEIC >850), a third language is a plus.

Conformément aux engagements pris par le groupe EDF, la diversité et l'inclusion sont au cœur de nos valeurs fondamentales. EDF Renouvelables est une entreprise engagée, qui s'investit pour le développement de l'égalité professionnelle et de la diversité sous toutes ses formes.