Offer details
Delivery Manager - Pressure Testing (2023-80560)
Posted on 31/07/2023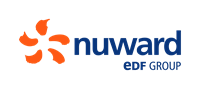 Main characteristics of the job offer
Contract type:

Permanent contract

Level of education:

Master, DEA, DESS

Experience:

10 years and more

Specializations:

Project Management

Country / Region:

France / Auvergne-Rhône-Alpes

Department:

Rhône (69)

City:

LYON
Description of the offer
At a pivotal time in its evolution with many exciting opportunities, now is an excellent time to join the EDF Group, championing low-carbon energy growth, committed to the fight against climate change and for provision of a secure future energy supply. By joining NUWARD, you will put your skills and enthusiasm to use as part of a major project, working towards the future of the European energy industry.
NUWARD is the EDF Group's subsidiary dedicated to development and deployment of its NUWARD SMR. The company is developing a new small-scale modular reactor which will complement EDF's range of nuclear power plant offers, in order to meet the growing worldwide demand for controllable and carbon-free power generation facilities.
The project, combines cutting-edge innovation developed through the extensive knowledge and expertise of the best industrial partners in France (CEA, Technicatome, Framatome, Naval Group) and in Europe (Tractebel). Our goal is to become the European SMR reference design. Join us to be part of this exciting venture.
Your mission 💬
You will report under the NUWARD SMR Deputy Delivery Director to the Testing Senior Delivery Manager, and be in charge of leading activities associated with testing of the pressuriser.
The purpose of the Delivery function is to steer the NUWARD SMR Project to meet the conditions necessary to achieve the 2030 milestone for the first concrete of the reference plant in France. This will be achieved via effective management, detailed planning, controlling the interfaces and mitigating the project risks as and when they arise.
Within this function, you will be in charge of the Pressuriser package:
Defining the development plan for the activity, proposing and agreeing the technical breakdown of activities and areas, the planning, the levers of cost, time and schedule optimisation, the definition of, organisation of and planning for mobilisation of, resources;
Managing the delivery of the design, manufacture of the models, design, supply and construction / adaptation of the loops, the definition of and execution of the pressuriser tests (including management of the contracts, costs/ budget, planning, interfaces, risks management, and reporting);
To carry out your mission, you will:
Work closely with design managers, NUWARD design leads and our partners;
Be supported by the various NUWARD support functions (including Project planners, the Project Management Organisation (PMO), risk manager, interface manager and others);
Regularly report progress and prospects via weekly and monthly delivery focussed interactions representing your area and contributing to the wider Project decision making.
📍 Job based in Lyon with frequent travel to other EDF sites (Paris, Tours) and to partner engineering sites, particularly those associated with design testing (TechnicAtome in Aix-en-Provence, Naval Group in Nantes, CEA in Cadarache, Framatome in Lyon).
Desired profile
Your profile 🙋
You will have extensive knowledge of, or experience in:
Management of industrial projects or programmes (EPC and/or EPCC) in France or abroad;
Contract management;
Design and operation of Pressurised Water Reactors (PWRs) (even SMRs);
The international nuclear context.

Fluency in written and spoken English is essential.
These offers might interest you: